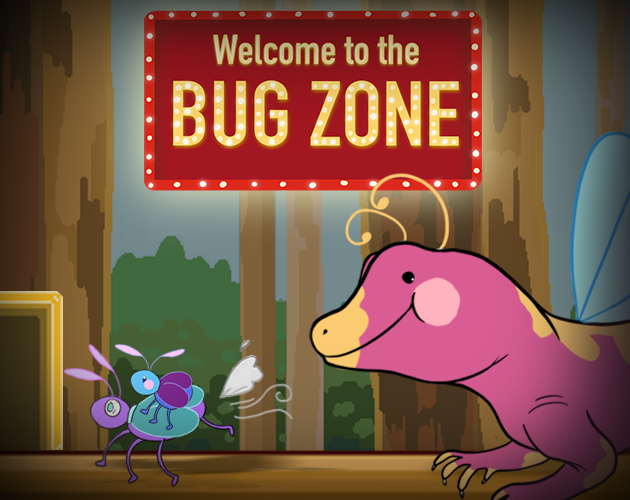 The Bug Zone
A downloadable game for Windows and macOS
Made by Chris Logsdon and Alix Lytton in 48 hours for the Stay Safe! Jam 2020!
Gather your fellow bugs to keep them safe in The Bug Zone before they're gobbled up by a dragon! Jump up the platforms and touch the bugs to pick them up and carry them back to the goal!

A & D or Left & Right arrows to move
W, Space, & Up arrow to jump -- click twice to double-jump!
S & Down arrow to fall through platforms
We're very new devs, and we just wanted to make something silly to make people smile! There's only one level and we are aware of some non-game-breaking bugs, but if you run into anything that prevents you from playing, please let us know!
🎨 All art & animation by Alix Lytton.
🔊 All SFX & music by Chris Logsdon using Super Audio Cart, except for "Slide Whistle Up" by JoeDeshon & "Slide Whistle Descending" by InspectorJ on freesound.org.
Install instructions
Unzip/unarchive, and run the .exe/app!